GUNNAR ASPLUND'S STOCKHOLM PUBLIC LIBRARY
Architectural visualization, 3D Renderings, 3D modeling, Postproduction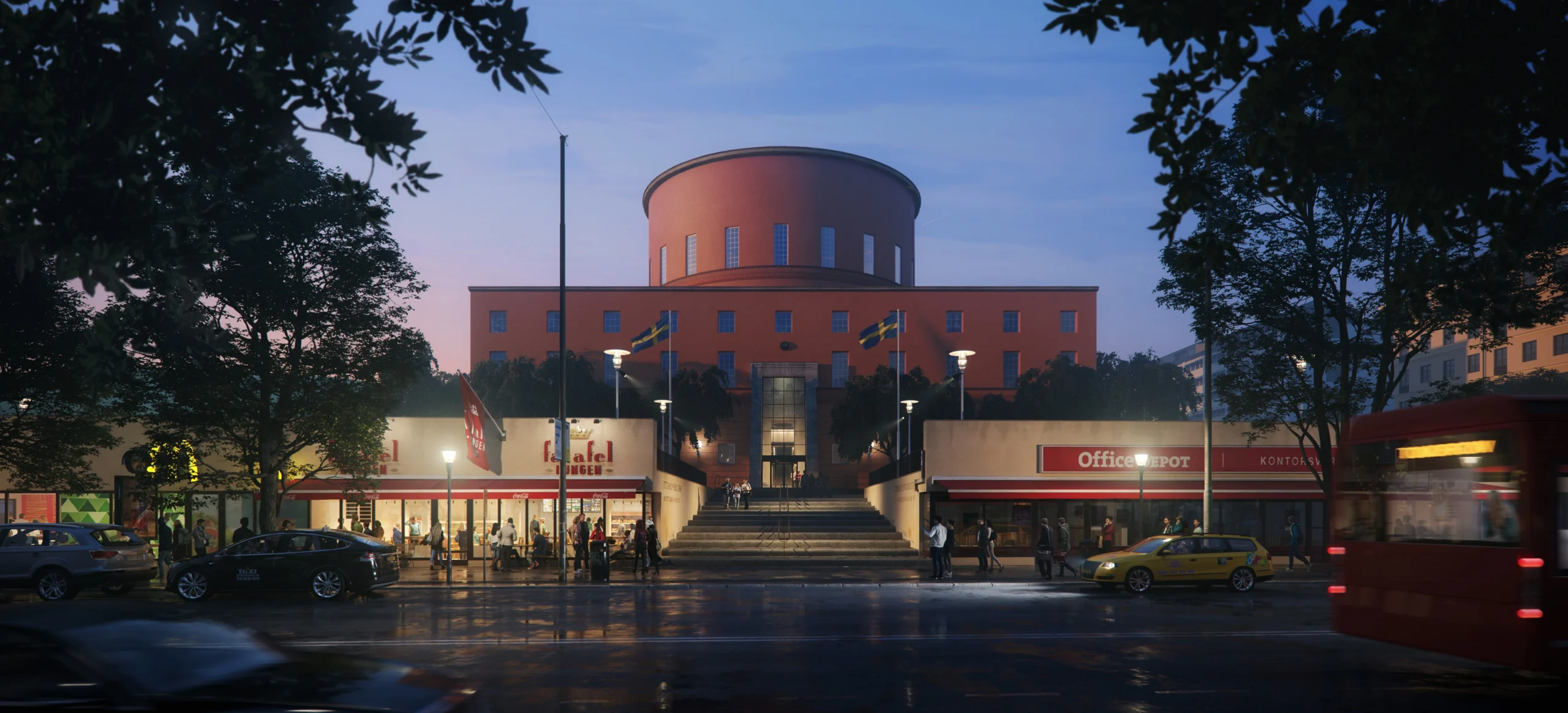 Drawing on our expertise, we worked on capturing the essence of the Stockholm Public Library, an incredible design by the renowned architect Gunnar Asplund. Our work went beyond merely highlighting the library as a venue for borrowing books, and instead showcased it as a vibrant and inclusive community hub, brimming with opportunities for socialization and connection.
By expertly crafting visual imagery of individuals gathered at the library's restaurant and engaged in various surrounding activities, we effectively conveyed the space's potential to serve as a nexus for cultural and social enrichment. Our relatable characters and unified artistic vision served to reinforce this message and enabled us to communicate the library's emotional impact and transformative potential with great success.
We specialize in transforming architectural designs into marketable digital content through expert guidance on rendering, marketing, website development, and social media management.
Our team helps clients to visualize their architectural projects through 3D renderings, 3D animations, 360 images, and virtual tours, making their designs more appealing and engaging to potential buyers.
Contact us today to see how we can help you bring your architectural vision to life.