Architectural visualization, 3D Renderings, 3D modeling, Postproduction
At the heart of this project was a desire to showcase our skills in architectural visualization, illumination, modeling, and design. We wanted to create a portfolio that would truly represent our capabilities and help us stand out in a competitive industry.
With the neoclassical apartment as our canvas, we set out to design and render a space that would leave a lasting impression on anyone who saw it. Through meticulous attention to detail and a focus on quality, we believe we've achieved that goal and more.
Our team's expertise in 3D modeling and rendering was essential in bringing this project to life. From the intricate moldings and ornate fixtures to the warm and inviting lighting, every element of this space was crafted with precision and care.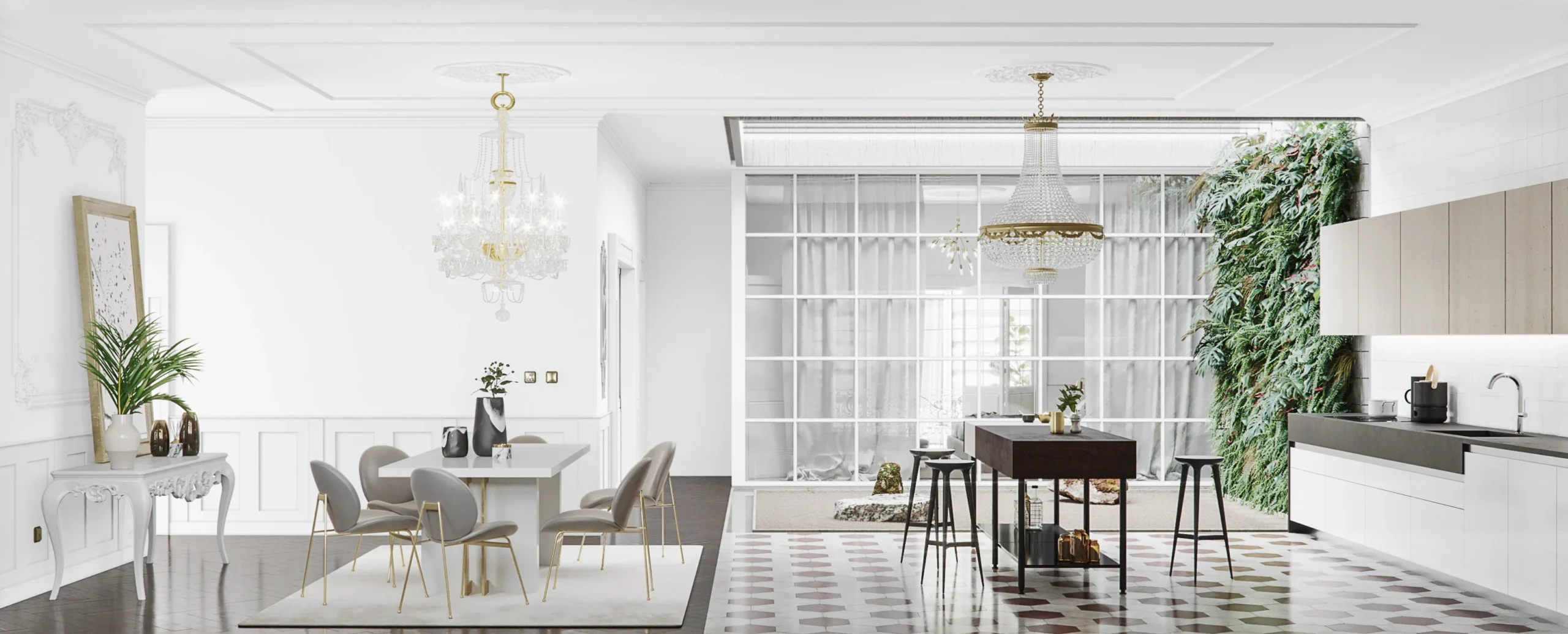 Through the use of advanced tools and techniques, we were able to create a truly immersive experience that highlights the beauty and elegance of the neoclassical style. We're proud to say that this project represents the best of our collective skills and knowledge in the field of architectural visualization.
In the end, this project was about more than just showcasing our skills – it was about capturing the essence of the neoclassical style and bringing it to life in a way that is both timeless and modern.
We hope that our work on this project will inspire others to explore their own passions and push the boundaries of what's possible in the world of design and visualization. And who knows – maybe one day we'll have the opportunity to bring this vision to life in a real-world space.
Our team helps clients to visualize their architectural projects through 3D renderings, 3D animations, 360 images, and virtual tours, making their designs more appealing and engaging to potential buyers. 
We specialize in transforming architectural designs into marketable digital content through expert guidance on rendering, marketing, website development, and social media management.
Contact us today to see how we can help you bring your architectural vision to life.