Architectural visualization, 3D Renderings, 3D modeling, Postproduction
The Blue Palms project, designed by JCM Caribbean Architect, is a residential project on the island of Saint Marteen. These captivating images showcase the breathtaking natural surroundings, accentuating the verdant greenery and azure Caribbean Sea. The interior design boasts a refreshingly modern touch.
Our team was able to successfully bring the designer's vision to life by providing powerful 3D modeling and renderings of the Blue Palms project.
With years of experience in architectural visualization, we were able to accurately portray the intricate details of the project while emphasizing the unique beauty of Saint Marteen's natural surroundings.
Through state-of-the-art rendering techniques, we were able to create highly engaging and visually stunning images that effectively conveyed the unique location and appeal of Blue Palms.
Our team took special care in highlighting the fresh and modern look of the project's interiors, creating a space that felt both inviting and luxurious.
By carefully selecting the perfect textures, materials, and lighting, we were able to create a living space that felt both practical and elegant.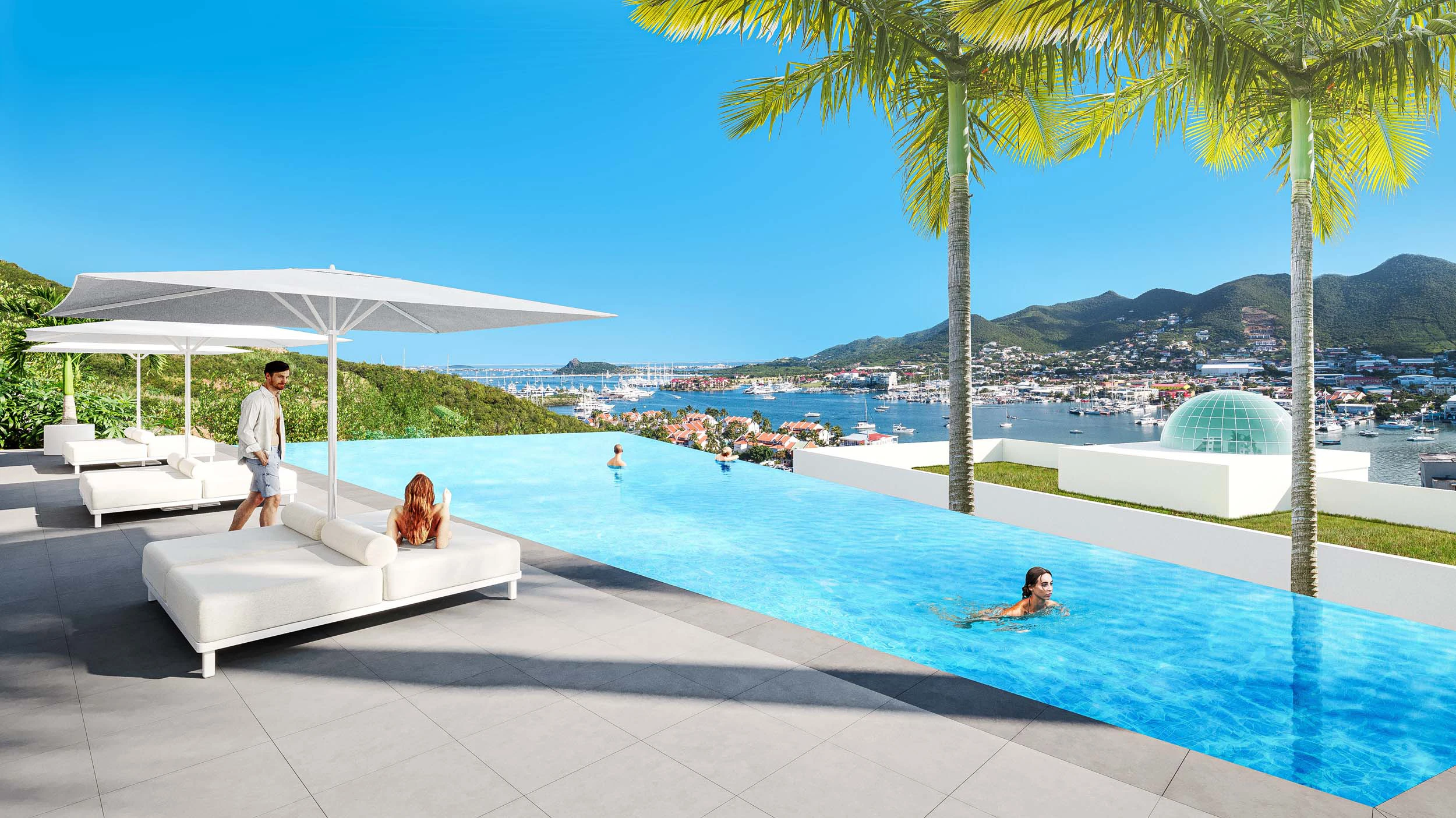 Our goal was to create a sense of connection between the viewer and the Blue Palms project, making it easier for potential buyers and promoters to envision themselves living in this beautiful and unique space.
We specialize in transforming architectural designs into marketable digital content through expert guidance on rendering, marketing, website development, and social media management. 
Our team helps clients to visualize their architectural projects through 3D renderings, 3D animations, 360 images, and virtual tours, making their designs more appealing and engaging to potential buyers. 
Contact us today to see how we can help you bring your architectural vision to life.